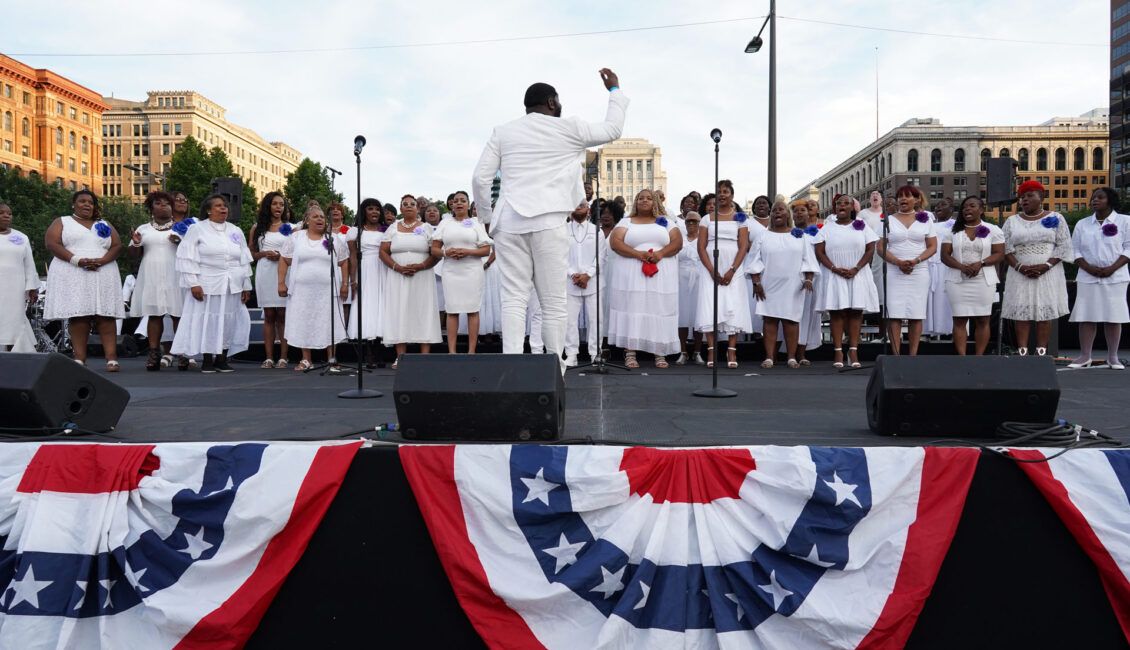 In partnership with the Faith and Liberty Discovery Center and Kimmel Cultural Campus
Join us for a moving and soul-stirring performance by the Welcome America Mass Choir under the direction of Austin Woodlin and Zak Williams, showcasing the Six Singing Sista's Ensemble and Philly Remembers Choir with special performances by Treena Ferebee and the Generations. This year's performances, hosted by WDAS Patty Jackson, pays tribute to the 160th Anniversary of the signing of the Emancipation Proclamation. Limited seating available on a first-come first-serve basis. Guests are encouraged to bring their own chairs and/or blankets.
Be sure to try a sample of Rita's cherry lemonade ice at this upcoming Wawa Welcome America event – the official festival flavor from the 2023 Wawa Welcome America Italian ice partner…Rita's Italian Ice!
Follow us on social media or sign up for our email list in the website footer for the most up-to-date event information.