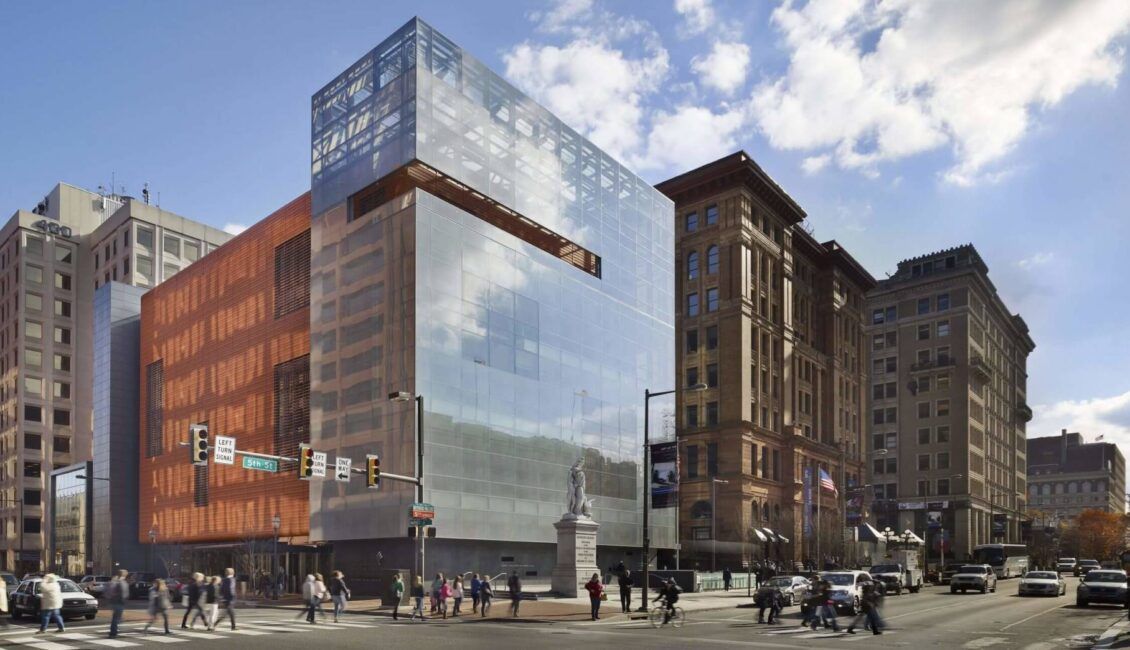 The Weitzman National Museum of American Jewish History, on Independence Mall in Philadelphia, presents educational programs and experiences that preserve, explore, and celebrate the history of Jews in America. Its purpose is to connect Jews more closely to their heritage and to inspire in people of all backgrounds a greater appreciation for the diversity of the American Jewish experience and the freedoms to which Americans aspire.
Established in 1976, and situated on Philadelphia's Independence Mall, the Weitzman National Museum of American Jewish History is the only museum in the nation dedicated exclusively to exploring and interpreting the American Jewish experience. The Museum was originally founded by the members of historic Congregation Mikveh Israel, which was established in 1740 and known as the "Synagogue of the American Revolution".
The Museum has long been a vital component in the cultural life of Philadelphia. During the course of its history, a broad regional audience have been drawn to the Museum's public programs, while exploring American Jewish identity through lectures, panel discussions, authors' talks, films, children's activities, theater, and music.
The Museum has displayed more than a hundred exhibitions in its first three decades-plus of existence. As the repository of the largest collection of Jewish Americana in the world, with more than 30,000 objects, the Museum has developed extensive institutional experience in preservation, conservation and collections management supporting the fulfillment of its mission to preserve the material culture of American Jews.