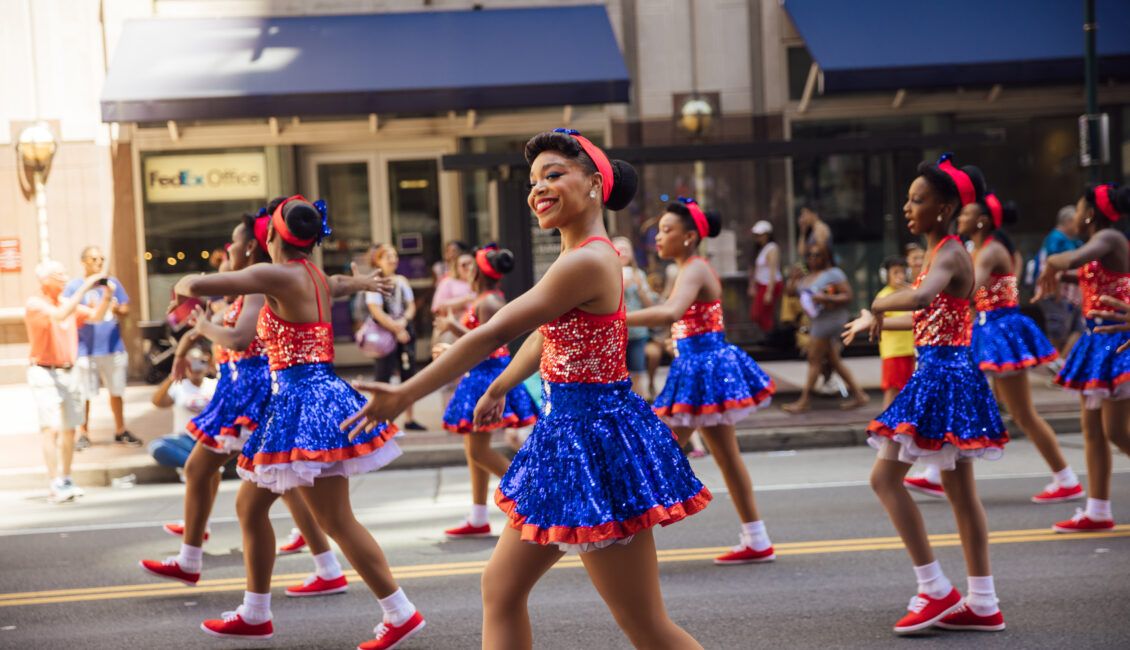 Supported by PNC Bank
Celebrate where the nation was born 247 years ago with a patriotic parade featuring dynamic elements from seven states across the country. Featuring performances by Miss America 2023, Grace Stanke and Miss America's Outstanding Teen 2023, Morgan Greco, guests will enjoy lavish floats, United States Military units, marching bands, cultural groups, dance performances, historical characters, and much more!
The "Salute To Independence Day Parade" steps off at 11:00 AM from 2nd and Market Streets and travels West to City Hall to North Broad Street where it ends at Arch and North Broad Street.
Bring your American flag and be ready to experience a moving procession of "America on Parade".
Be sure to try a sample of Rita's cherry lemonade ice at this upcoming Wawa Welcome America event – the official festival flavor from the 2023 Wawa Welcome America Italian ice partner…Rita's Italian Ice!
Follow us on social media or sign up for our email list in the website footer for the most up-to-date event information.