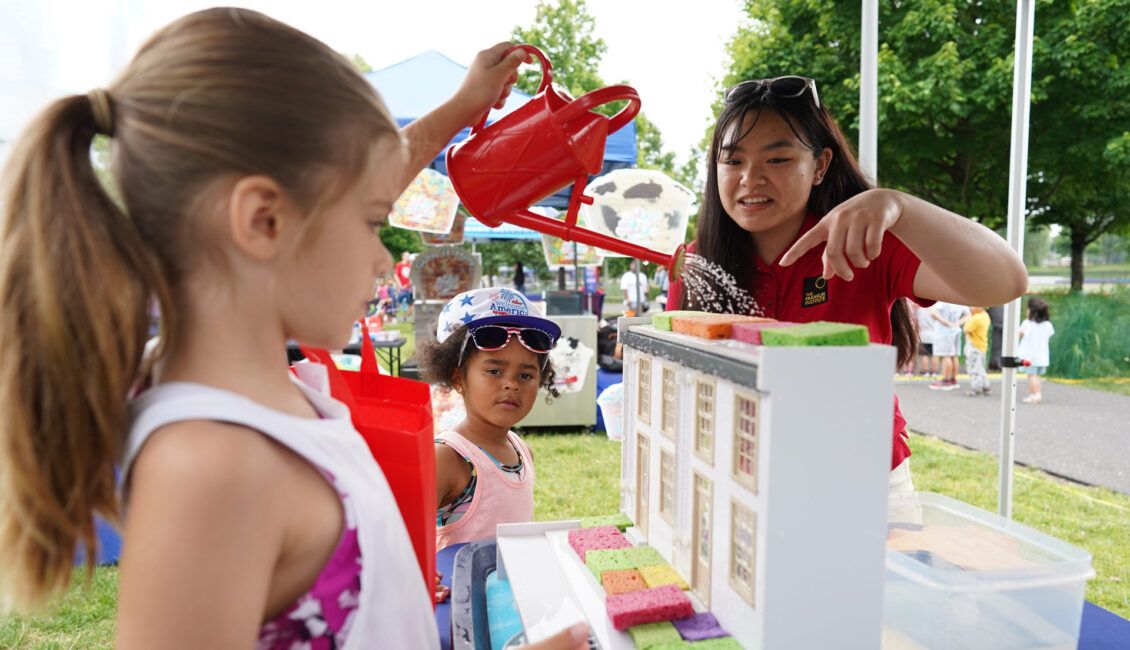 Join us for a morning filled with sports fitness and educational programming that intersect the arts and sciences. Play soccer with the Philadelphia Union or join the Franklin Institute in a science experiment. Kids can drum to the beat with the West Powelton Steppers and Sixers Stixers, or chill out and listen to a pop-up story with the Free Library of Philadelphia and score a free book courtesy of Books in Homes USA.
Plant some herbs from Burpee Gardening with Penn Food and Wellness Collaborative, and learn about insects & arachnids with the Philadelphia Insectarium & Butterfly Pavilion. Kids will get a taste of the Philadelphia Museum of Art's summer long Art Kids program with a hands-on art project, and much more! 
Follow us on social media or sign up for our email list in the website footer for the most up-to-date event information.