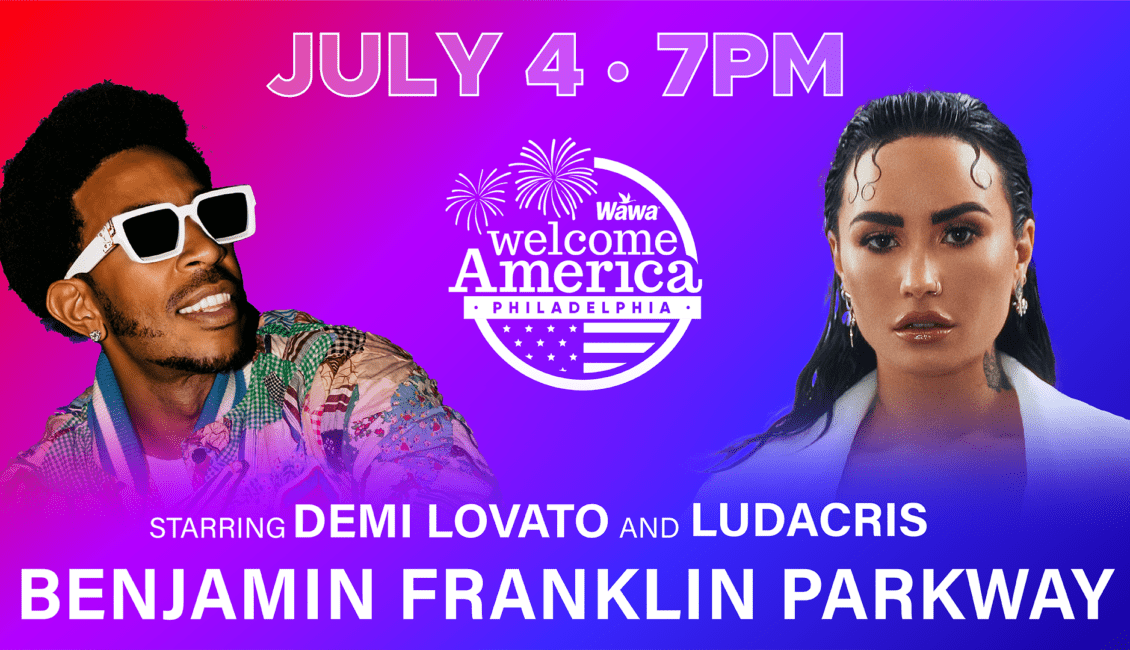 The festival culminates with a star-studded concert on the Parkway, featuring performances by GRAMMY nominated and award-winning musician, actor, advocate, and New York Times best-selling author Demi Lovato, as well as the GRAMMY award-winning artist, actor, and philanthropist Ludacris.
Prior to the concert, guests will enjoy a collaborative performance by DJ Diamond Kuts and Snacktime Philly on the Pennsylvania Lottery Groove Stage on the Parkway 4 PM – 6 PM The concert will begin on the main stage at 7 PM and end with a breathtaking fireworks display courtesy of Wawa. Concert goers will enjoy a complimentary bag of Haribo Gummy Bears upon entry and can check out the Well-being on Wheels presented by Independence Blue Cross, featuring free health screenings, wellness information and nutrition takeaways.
Gates open at 4 PM All guests must enter at Logan Circle at 20th Street through the secure checkpoint, including magnetometers. Bags and beings are subject to search.
Follow us on social media or sign up for our email list in the website footer for the most up-to-date event information.