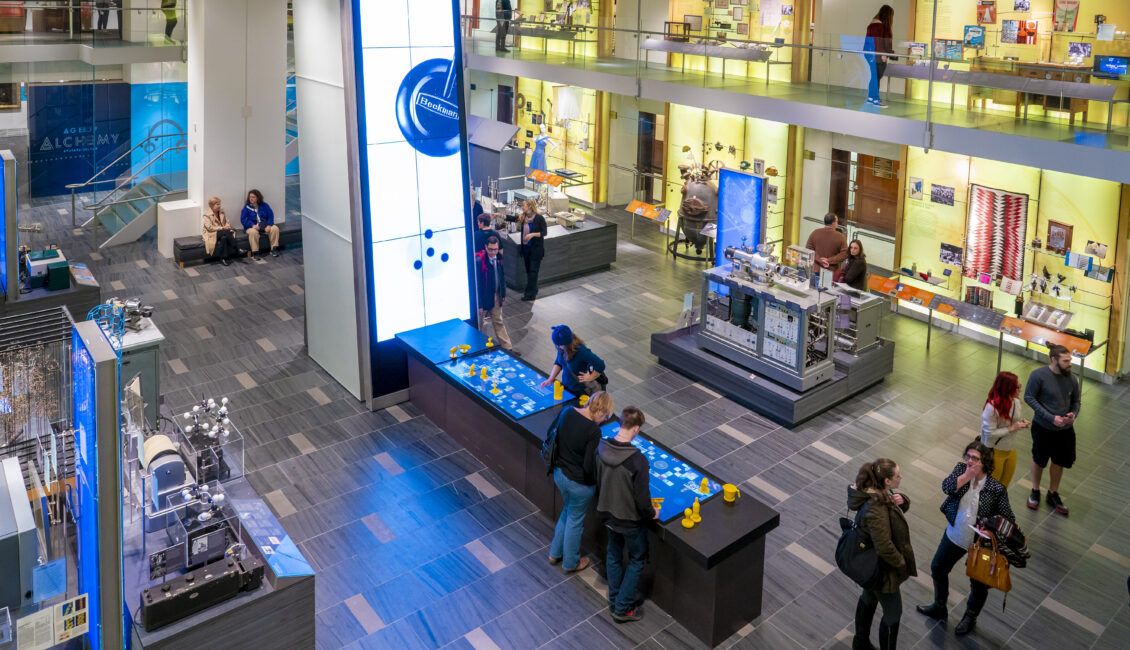 Join the Science History Institute every Saturday for "Stories of Science" as we highlight a different "element" of science each week. Explore our unique themes through special highlights tours, and interactive activities for all ages. Learn more about the diverse narratives that weave together to create the science we know today!
The Science History Institute collects, preserves, interprets, and shares the past by exploring lesser-known and sometimes overlooked stories from the history of science and technology. And we don't just mean discoveries made in laboratories. We dive deep into the history of scientific successes and failures, with a focus on expanding knowledge and broadening our understanding of how science and society intersect.
Satisfy your curiosity about the history of science by visiting our museum and library; viewing our exhibitions; listening to our Distillations and Disappearing Spoon podcasts; reading our magazine and blog; attending our programs; and browsing our digital collections.