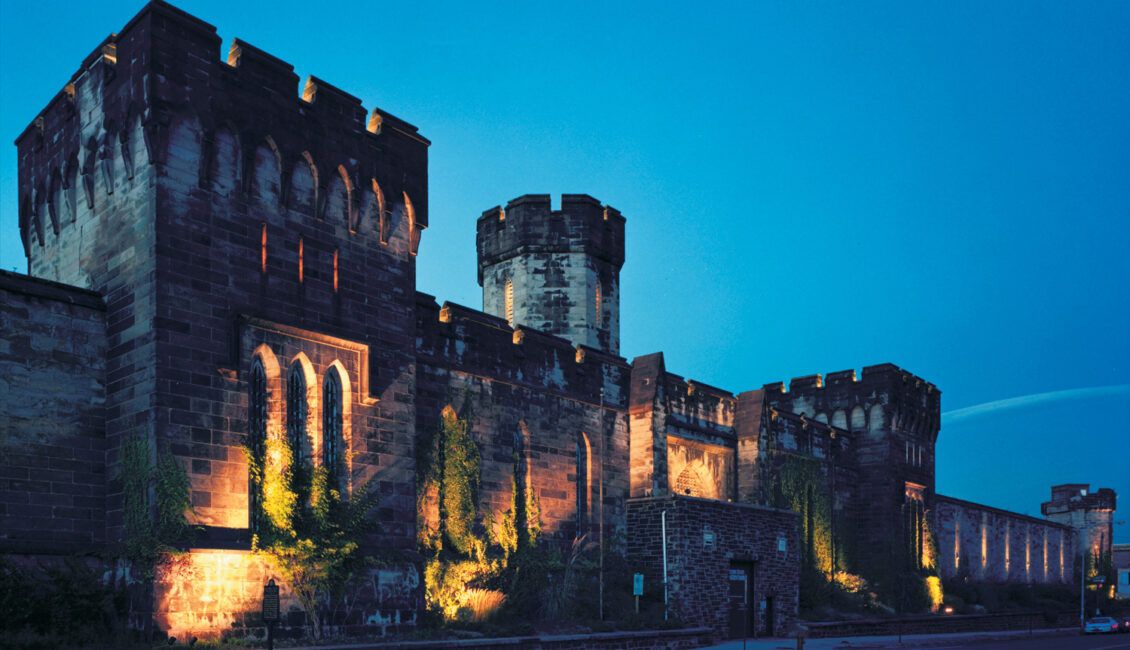 Enjoy exclusive evening access to the historic cellblocks of Eastern State Penitentiary! Eastern State Penitentiary was once the most famous and expensive prison in the world, but stands today in ruin, a haunting world of crumbling cellblocks and empty guard towers. Its vaulted, sky-lit cells held nearly 85,000 people over its long history, including bank robber "Slick Willie" Sutton and "Scarface" Al Capone.
Free Museum Night Admission includes "The Voices of Eastern State" Audio Tour narrated by actor Steve Buscemi, history exhibits like Al Capone's Cell, award-winning exhibits about prisons today, artist installations, and other offerings exclusive to special evening program Night Tours: Summer Twilight. Grab a Triple Bottom Brewing Company beer, soft drink, or snack and relax outdoors in The Fair Chance Beer Garden. Reflect on Eastern State's history and the legacy of criminal justice reform through hands-on activities like trivia, postcard-writing, and art.
Historic site programming, especially "The Voices of Eastern State" Audio Tour, is subject to availability. Capacity is limited. Not recommended for children under the age of seven.
Advance reservations are strongly recommended. There will be a standby line outside of the penitentiary for those without tickets. Standby guests will be admitted on a first come, first served basis depending upon on availability. Guests in the standby line are not guaranteed entry. Click here to reserve free tickets.