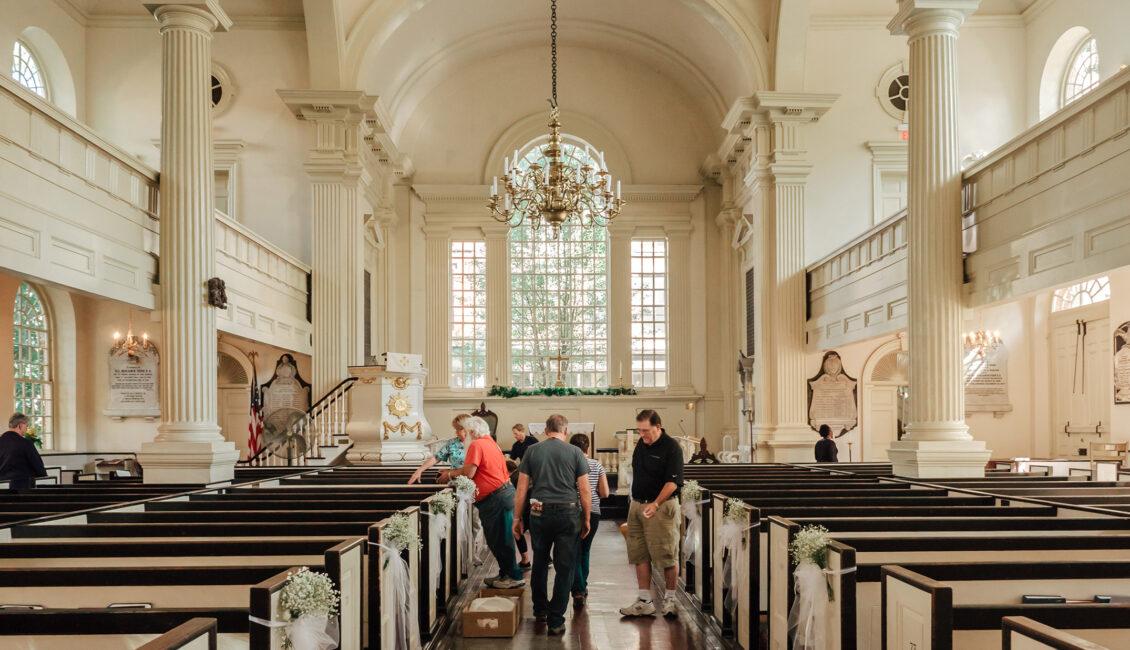 Christ Church, the birthplace of the American Episcopal Church, was founded in 1695 as a condition of William Penn's Charter. Known as "The Nation's Church," it hosted members of the Continental Congress during the American Revolution and Presidents GeorgeWashington and John Adams in the first decade of the newly established Republic. Among early members were Benjamin and Deborah Franklin, Betsy Ross, John Penn (William Penn's grandson), and signers of the Constitution and of the Declaration of Independence, including Robert Morris, Benjamin Rush, and Francis Hopkinson.
This Church further serves as a site of significance in Philadelphia's history of slavery and abolition. It's location alone places the church within walking distance of the waterfront where thousands of Africans first arrived upon American soil after surviving the transatlantic slave trade. 2nd & Market (then known as High St.) also shared its position with the frightening scenes of an active whipping post and nearby auction block. One man named Absalom Jones (1746-1818) began his life enslaved to a vestryman of the church. He later freed himself and his wife and went on to be ordained in the parish as the first African American Episcopal priest.
Christ Church is a privately managed historic site that is an official component of Independence National Historical Park. An active Episcopal parish, the church hosts daily historical talks and tours.
Visitors can acquire tickets at the front gates of the Burial Ground or Christ Church.