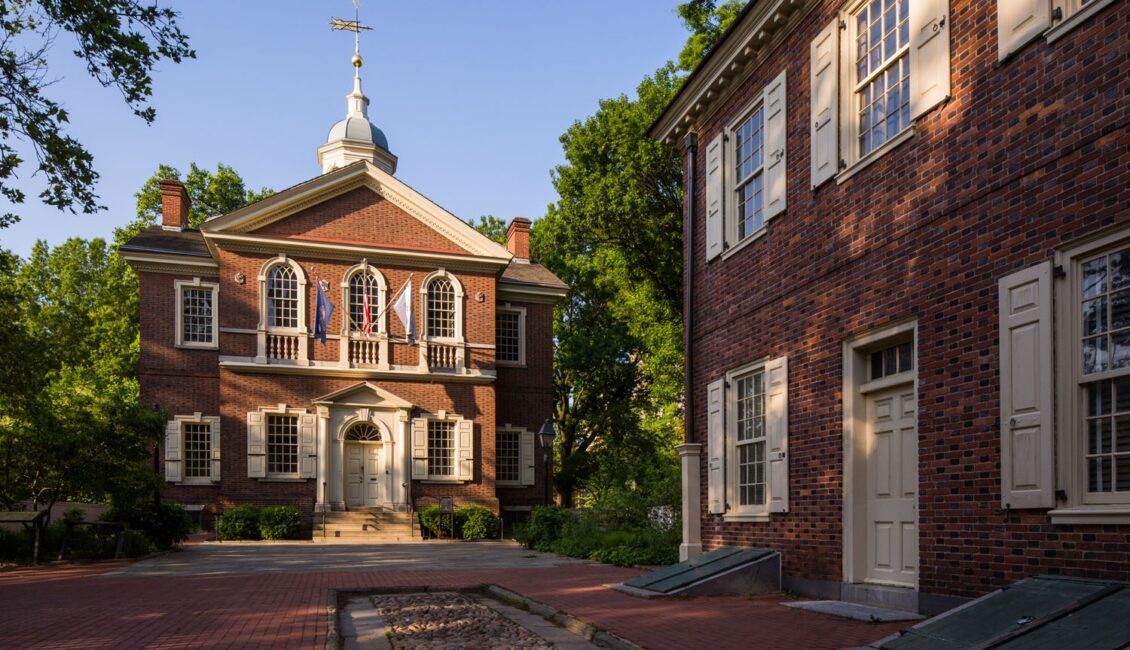 Carpenters' Hall is a treasure in historic Philadelphia. It hosted the First Continental Congress in 1774 and was home to Franklin's Library Company, The American Philosophical Society, and the First and Second Banks of the United States.
On July 3, Carpenters' Hall will welcome visitors for the first time since it closed in April 2022 for a comprehensive $3 million preservation project. A new temporary exhibition, Artifacts and Architecture, will premiere simultaneously with the reopening and feature archeological artifacts uncovered during the preservation project and photographs of the project by Philadelphia architectural photographer Kat Kendon.
This historic event follows a four-month restoration and replacement of structures lost to significant fire damage sustained in December, which delayed original reopening plans. Previous Carpenters' Hall artifacts and exhibits will be rehoused inside the Hall following a 13-month installation at the Independence Visitor Center initiated to allow for the comprehensive restoration project.
The restoration project, made possible by generous sponsors, the Commonwealth of Pennsylvania, the federal Save America's Treasures program, the Eastern Atlantic States Regional Council of Carpenters, the General Building Contractors Association, Associated General Contractors, and members of The Carpenters' Company, is the capstone of preparations for Carpenters' 300th Anniversary in 2024.